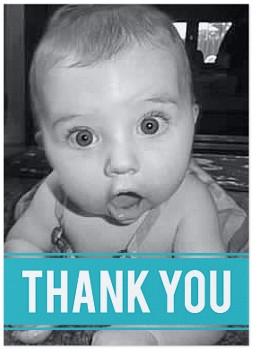 Pictures In Thank You Card
Say "
Thank You
," with Shutterfly's personalized photo cards.

i made this card today on shutterfly because of a free offer.
go get yours!
also, i wish i could change the font to read 'suprise!'
i know that's not correct spelling, but it makes it more funny that way.